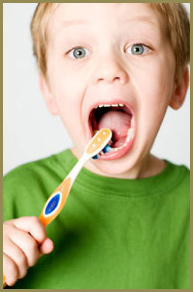 Your initial visit will begin with a comprehensive dental hygiene assessment. The dental hygienist will go through your medical history, check your head and neck for any abnormalities, screen for oral cancer, and do a thorough examination of the hard and soft tissues in your mouth, including an assessment of your oral hygiene.
We have a state-of-the-art laser cavity detector which can help us determine whether a referral to a dentist is indicated.
All information collected will be used by the dental hygienist to formulate a dental hygiene diagnosis which will help us discuss your goals with you and prepare a treatment plan specific to your needs.
If required, you will be referred to a dentist or other healthcare provider for further examination.
Fluoride and Desensitizing