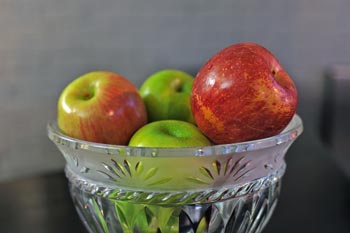 Aromatherapy
Our environment does not have the typical smells of a dental office. We diffuse organic essential oils for a comforting and relaxing effect. Essential oils such as lavender have been known to relieve stress. We want the smells in our environment to ease your tension and make you feel good while we tend to your oral health.

Personal Slippers
When you enter our spa, you will have the option of removing your shoes and putting on a pair of slippers. We want you to feel at home and give your feet a rest. Each pair of terry cloth slippers is brand new and yours to take home when you leave. When was the last time you looked forward to your cleaning appointment? With the relaxing treatment you receive at our spa, we expect you will look forward to each and every visit.

Fruit and Beverages
If you arrive early (which we suspect you might) have a seat in our comfortable waiting area and allow us to bring you your choice of beverage. Choose from an assortment of coffees, teas, hot cocoa, hot apple cider and water. Sit back and enjoy the cozy fireplace or watch TV. You will also see a display of fresh, prewashed fruit available for your enjoyment. Feel free to indulge in a healthy treat!

Paraffin Wax Hand Treatment
You will be offered a paraffin wax hand treatment at the beginning of each appointment. If you've ever had one, you know how wonderful they are. If not, you will definitely want to try it! Your hands will be covered in warm paraffin wax and wrapped up to maintain warmth. The deep penetrating warmth can soothe tired hands and arthritic pain. In approximately 20 minutes the wax will be easily removed, leaving you with soft, hydrated hands.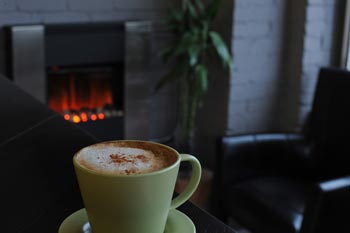 Massage
Our spa is equipped with state-of-the-art dental chairs. Our chairs are outfitted with ErgoSoothe massage technology that is sure to relax your muscles and maybe even put you to sleep! The fully integrated lumbar and back massage system is the first in the world and feels like someone is gently kneading your back. A real treat!

Personal Flat Panel Televisions
Each treatment room in our spa is equipped with a flat panel TV for your personal viewing. Choose from over 100 channels. You also have access to a variety of cable radio stations if you prefer listening to music. The time will pass quickly when you are enjoying the entertainment of your choice.

Hot Towel Service
Perhaps the best part of your visit will be the final touch. At the end of your appointment you will be offered a hot towel. Use the moist towel to reawaken and feel refreshed. You will feel like you just woke up from a nap on a sunny beach!

for more information or to schedule your appointment.